Welcome to Yoga in Daily Life
We share the time-honored heritage of practical Yoga science, which is the Sanathan Dharma, in a modern setting,
it's undiluted, and so shares the immense potential that is Yoga, the Union of the Individual Self with the Universal Consciousness.
---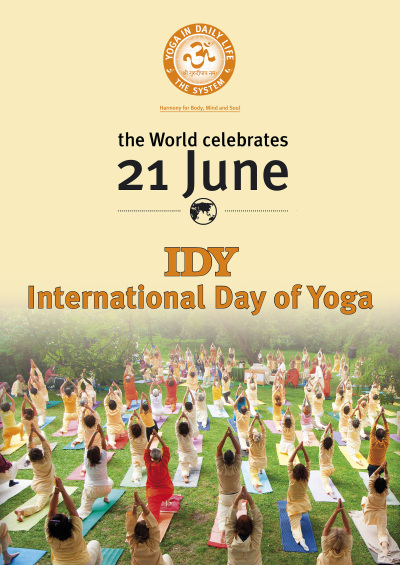 The 21st of June has been declared by the United Nations as
the International Day of Yoga.
Yoga in Daily Life centres around the world are providing
free yoga classes
during the week, that everyone can experience the many benefits that yoga yields for the health and well-being of body, mind and soul;
and to demonstrate how Yoga in Daily Life offers a clear pathway towards good health, deeper awareness, understanding, harmony and peace, for yourself and others.
Click on the link of your local Yoga in Daily Life Centre to be directed to their website for the details.
Brisbane, Newstead
Sunshine Coast, Maroochydore & Kureelpa
Sydney, Merrylands


Melbourne, Richmond
& Doncaster
Perth, Rossmoyne

---